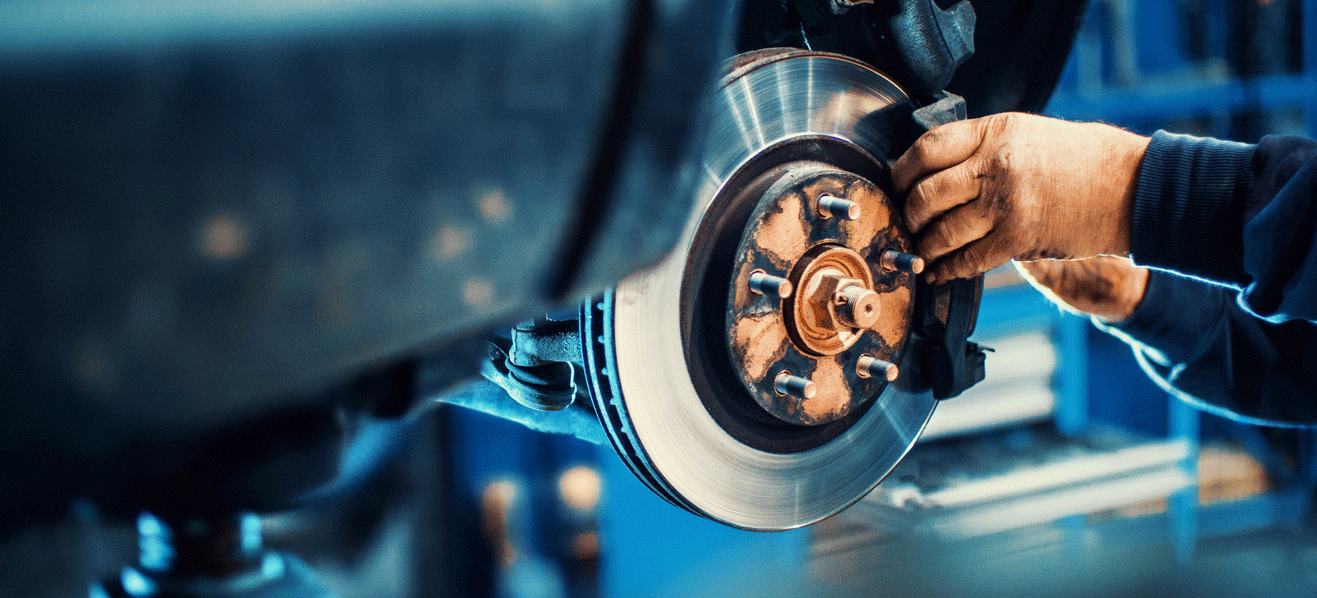 Brake Service in Petaluma, CA
While our vehicles do a lot to protect us, especially with today's high quality safety features incorporated in each Honda model, we owe a lot to our brakes. Between the quick pressure we apply to them, expecting a fast reaction in return, and the sticky situations they handle with ease, your brakes deserve your attention. It's no secret we simply cannot successfully drive without strong brakes. With that being said, when was the last time you had yours checked out?
If you are puzzled at the question, chances are, it's time to come visit our service department at Manly Honda in Petaluma, California. With such efficient and affordable services, our main priority is each customer and their ride, so rest assured you'll be in great hands. While so many drivers push their brakes to the limit, forgetting to have them serviced, they're still shocked when their weary brakes are a result of an automobile accident.
Each of our technicians are experts, and they are capable of answering your service-related questions. If you are due for a brake inspection, we make the process simple, so head over for a quick check up. While there are many places you could visit, here at Manly Honda, you'll receive a special service from our highly-qualified and professional team members. Also, if we find that your brakes don't need any work after an inspection, we will send you on your way. Our promise is to only recommend services you truly need, so both your vehicle and your wallet are sure to benefit from Manly Honda services.
When Do Brakes Need Service?
While there are various indications of no-good brakes, be on the lookout for these few signs that you are overdue for brake maintenance:
Brakes are slacking on response
Whining or screeching sounds when pressure is applied
Shaking, vibrating, or rattling sensation from brakes
The sound or feeling of a grinding sensation
These are overall factors to be on the lookout for, but every vehicle is different, so we suggest reading your manufacturer's guidelines. If anything seems off with your brakes, whether it's a feeling, sound, or failure of reaction, bring your vehicle to Manly Honda for a quick maintenance. Our team looks forward to assisting you!
Reliable Brake Service at Manly Honda
Vehicle maintenance should never put a dent in your day or wallet, so come see Manly Honda for a quality and efficient service. We frequently offer service specials, so be sure to check those out. If your brakes are starting to call it quits, you can easily schedule an appointment online. All you'll have to do is sit back and relax while we handle your vehicle with care. As always, feel free to contact us with any questions. We will have you safely back on the road in no time!