Honda Accord Deals Near Santa Rosa, CA
©2022 Strong Automotive Merchandising. All Rights Reserved.
Honda Accord Offers Near Santa Rosa, CA
The Honda Accord is known and loved around the world. It's a universal favorite in the midsize sedan class, standing out not only for its stellar practicality and reliability but also for its striking style, built-in value, upscale interior, and exceptional array of technology features.
Over its decades of evolution, the Accord has managed to stay a leader in its competitive segment. By monitoring technology and style trends and keeping tabs on driver desires, the Accord has been successful at giving shoppers exactly what they want out of a midsize sedan, year after year.
That means the technology inside the Accord is top-notch and cutting-edge. The car's comfort and convenience amenities are comprehensive and well-rounded, and its safety equipment represents some of the most advanced systems available.
Of course, the Accord also has a long history of excellence and quality that helps to cement its sterling reputation. Its Honda bloodline – and the lasting value that implies – doesn't hurt, either.
If the Accord sounds like the midsize sedan you've been searching for, we invite you to get to know more about this beloved car at Manly Honda. Our team of brand experts are standing by to answer your questions, show you around our lot, and help you navigate your options to find the perfect Accord for your needs, desires, and budget. We'll also tell you all about our exciting savings opportunities and hand over the keys so you can experience your favorite model firsthand and see how you feel in the driver's seat.
First, read up on some key attributes of the Honda Accord below. When you're ready to take the next steps, visit our Santa Rosa dealership and get ready to fall in love with this perennially popular sedan.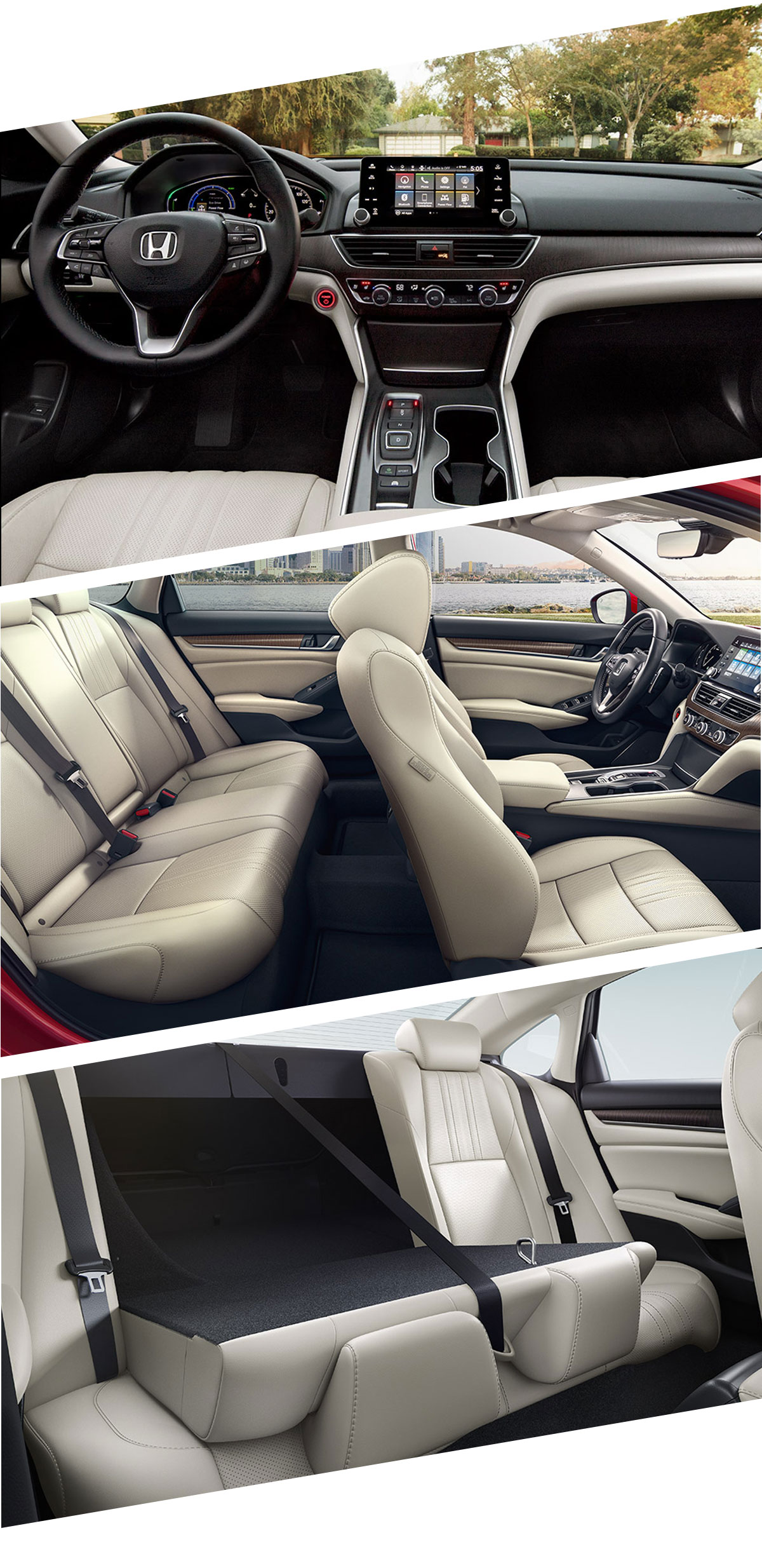 What's New in the 2022 Honda Accord?
The 2022 Accord comes with all the appealing updates Honda has made since its full redesign just a few years prior. The Sport Special Edition recently joined the Accord trim range with leather upholstery, heated seating and a rear seat reminder, while even the base model is well-stocked with modern comforts and conveniences. There's plenty of space in its airy cabin, and the Accord makes rides of any length comfortable thanks to its smooth handling. Under the hood, the standard Accord features a lively 192-horsepower 4-cylinder, and other engine options for 2022 include a brawny 252-horsepower turbocharged 4-cylinder.
Previous Model Year Information
History Highlights of the Honda Accord
Debuting for North American drivers in 1976, the Honda Accord first appeared as a two-door hatchback. A few years later, in 1979, it gained its two extra doors and set the stage for constant evolution. The Accord has changed quite a bit over the decades since its introduction, with an ever-shifting selection of body styles, technology and safety updates, and comfort and convenience enhancements. It is also remarkably stylish both inside and out – a refreshing departure from many class competitors that have a somewhat boring sameness about them.
The Accord's smart evolution has ensured that this popular sedan manages to hold its spot as one of the most trusted and beloved midsize cars on the market, year after year.
Find Your Accord at Manly Honda
When you're ready to get to know the amazing Accord and find your ultimate trim, it's time for a visit to Manly Honda. At our convenient Santa Rosa dealership, we are proud to stock the complete lineup of all your favorite new Honda models as well as a large and diverse selection of high-quality vehicles.
Get a head start from the comfort of home by browsing our online inventory to see what we have in store. With our amazing selection, compelling savings opportunities, and attentive customer service, we can't wait to show you how rewarding and enjoyable it is to buy or lease your dream car at Manly Honda!